CNC WATERJET CUTTING SERVICES
3D-CNC 5 AXIS WATERJET CUTTING
Specification
Table Size: 4000*2000*300 mm
Any Material
upto 300 mm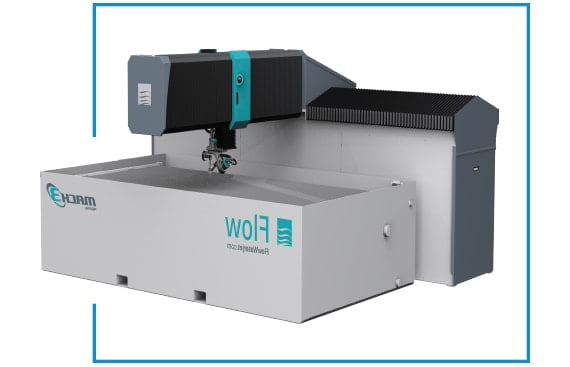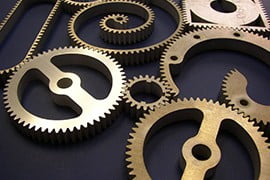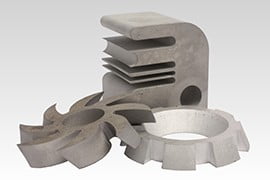 CNC Waterjet Cutting services in Coimbatore

CNC Waterjet Cutting services in Kerala

CNC Waterjet Cutting services in Tamil Nadu

CNC Waterjet Cutting services provider in Coimbatore

CNC Waterjet Cutting services provider in Tamil Nadu

CNC Waterjet Cutting services provider in Kerala

CNC Waterjet Cutting in Coimbatore

CNC Waterjet Cutting in Kerala

CNC Waterjet Cutting in Tamil Nadu

CNC Waterjet Cutting Coimbatore

CNC Waterjet Cutting Tamil Nadu

CNC Waterjet Cutting Kerala
Waterjet Cutting Services-GK Industries
CNC Waterjet Cutting Services is
 a manufacturer and service provider of waterjet with cutting services in Coimbatore. GK Industries is run by a team of professionals having very good experience in the field of Waterjet cutting and cleaning technology. In our facility, we also offer Water Jet Cutting Services in Coimbatore with our best and the latest Water jet cutting system.
Waterjet Cutting Services in Coimbatore: Water Jet uses an ultra-high pressure flow of water to carry an abrasive grit. The abrasive does the cutting making a smooth cut coating. A water jet cutting machine is the most flexible process because it can cut just about any type of material. Limitations include materials that are exceptionally brittle, such as some ceramics and glass. The waterjet is a very precise procedure. It has a narrow kerf width, allowing fine contours to be cut, and producing high tolerance components.
CNC Waterjet Cutting Services blends abrasives aboard water that's restricted from a spout. the load and quality have the flexibility to chop stones, marbles, plastic, rock, picket, and totally different metals. because the methodology will no longer create the use of any risky chemicals to operate the trip, it's thought to be a cool procedure. it might not radiate any unsafe gasses and is surroundings agreeable. With best-completed things, there's no wish of finishing. that's as of currently treated while playing the methodology. the sides area unit nice and clean with no more work needed.
It is a very slow process when compared to metals to plasma. ESAB gives the combination of plasma screen and waterjet on precisely the same machine that is. This option permits you to take advantage of the accuracy of the water jet cutting machine where precision is needed by you, and also benefit from the speed and very low price of plasma where accuracy is not essential. The result is to create the components you need for a substantially lower cost, in time.
We are dedicated to providing precision Waterjet Cutting Services. We utilize the latest technology to provide fast, economical waterjet cutting. Everything from titanium plate to thinnest of paper can be cut efficiently via waterjet technology, making the potential application for this process ever-expanding.
Water Jet Cutting Machine mainly used For industrial application with the capacity of cutting an extensive array of materials having an exact high heeled jet of water, plus perhaps a blend of water along with also abrasive stuff. Water Jet Cutting Machine edge is oftentimes used throughout the manufacture of system parts. CNC Water Jet Cutting edge is better referred to as a controlled, rapid erosion procedure. With this, The water-filled tank may be the base of one's water jet cutting machine. It sounds the trends toward local sourcing have extended much farther compared to restaurants and homes but also into machines and craftwork. These Waterjet Cutting Services in Coimbatore are available with quality machines in GKindus.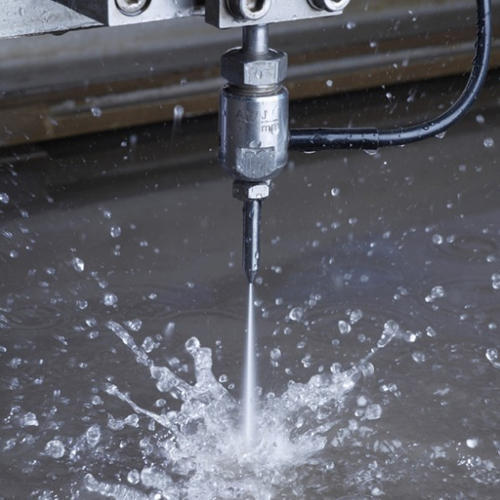 Waterjet Cutting
CNC Waterjet Cutting Services is a cold cutting process that can be applied for almost all materials including metals, nonmetals, stones, glass, plastics, etc. The high-pressure water forced through the tiny orifice concentrates high energy to a tiny area on the workpiece to cut it.
• Wide Range of Material Cutting
• High Thickness Cutting
• No Heat Affected Zone
• Accurate Cutting
• No Mechanical Stress
• Environmental Friendly